I created a giant paper mache heart made out of old agency decks in the recycling bin. I then hid blood packets in the heart.
Design week attendees took turns shooting arrows at the heart, searching for the blood packets. Only one purse was a casualty.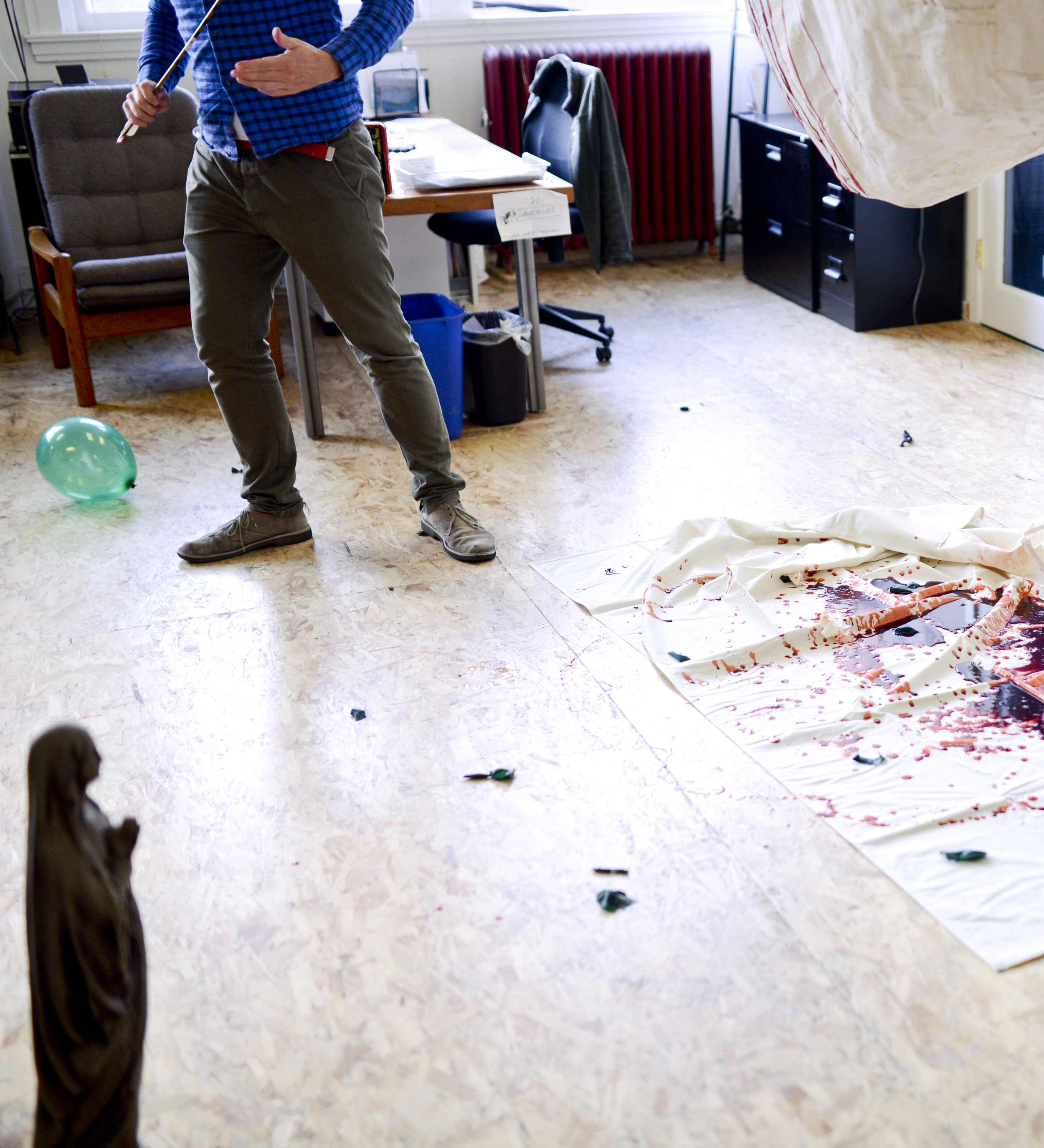 The heart still hangs in corner of their office to this day.
Credits:
ECD: Steve Luker
Helping Hands / CD: Alex Derwin